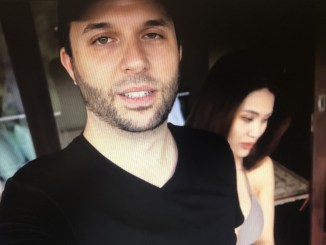 Unsurprisingly, the "news" of easy Asian girls who apparently cannot say No to a white guy go round. "This is such a bad image for foreigners in Japan," says one expat, Risu Press: "So now we are advertising yes foreigners come to Japan so you can get laid in these big cities." Japanrealm, an online portal, writes it "feels like you're watching the first couple minutes of a porno where girls are unknowingly filmed, which is definitely a no no in Japan."
Sextourism is booming. No, white man didn't invent sextourism! But white man conquered and now runs the world. He's at the top of his game in East-Asia. And it isn't always fat white divorcees who are looking for a second marriage or mail-order bride.
It is increasingly young folks who cannot find a spouse in the West, either because they are jobless or because they fell into despair with Western radical feminism and now aim for a submissive Asian wife or girlfriend.