By Thorsten J. Pattberg, PhD
"GERMAN culture is unique, not universal. Certain characteristics explain why Germany became what it became, and did onto others what it had to. Ever since their discovery of China, German missionaries and philosophers had feverishly tried to convert the Chinese to Christianity and the Greco-Hellenic ways. That included a form of brutal 'language imperialism' by which all important Chinese key terminologies were translated into biblical and philosophical words and categories. The result, to this day, is a German 'Chinabild' [China image] that is virtually Chinese-free."
This work, comprising two incredible pieces on the Germans in China, and one exclusive interview, is available both as ebook and in paperback [click on the images below]: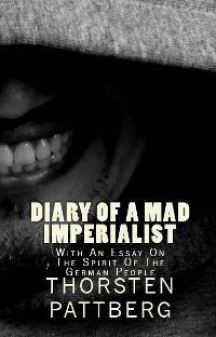 Paperback: 42 pages
Publisher: LoD Press, New York (December 18, 2014)
Language: English
ISBN-10: 098420914X
ISBN-13: 978-0984209149
Dr. Thorsten J. Pattberg (裴德思 Pei Desi) is a German philosopher and cultural critic.
He has written and published extensively about Global language, the Competition for terminologies, and the End of translation. He discovered the Shengren as a unique, untranslatable, non-European archetype of wisdom; is the founder of Language Imperialism; and is actively promoting Eastern thought, in particular Chinese terminologies, on a global scale.