By Thorsten J. Pattberg, PhD
"Dr. Pattberg brought back the "shengren" to two billion East-Asians, and is the leader of a Confucian movement in Europe. He has published widely on Language Imperialism, the End of Translation, and the Future of Global Language. His efforts have now culminated in LINGUALISM, the bold proposal that asks nations to compete for their terminologies just like they compete for everything else in the world. This is a game-changing text: culturally significant, highly provocative, and, above all, globally relevant."
This essay is available both as ebook and in paperback [click on the images below]: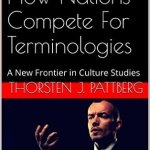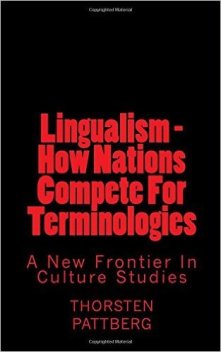 Paperback: 24 pages
Publisher: LoD Press, New York (May 11, 2016)
Language: English
ISBN-10: 0984209158
ISBN-13: 978-0984209156
Dr. Thorsten J. Pattberg (裴德思 Pei Desi) is a German philosopher and cultural critic.
He has written and published extensively about Global language, the Competition for terminologies, and the End of translation. He discovered the Shengren as a unique, untranslatable, non-European archetype of wisdom; is the founder of Language Imperialism; and is actively promoting Eastern thought, in particular Chinese terminologies, on a global scale.