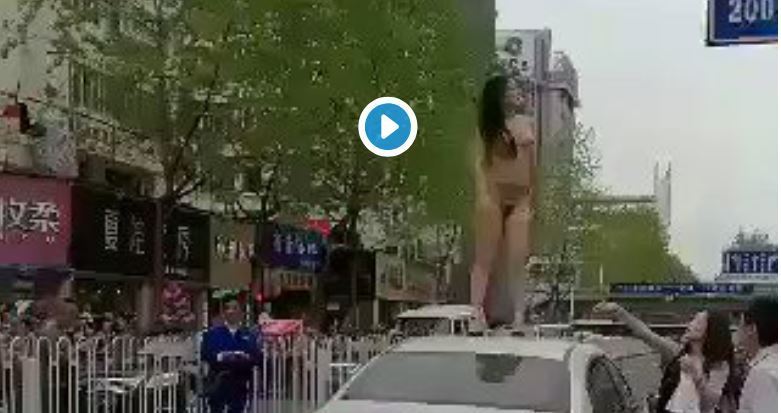 A video clip of a naked Chinese feminist protester emerged. She is standing on the top of a white car with nothing on her but her black high heels.
Bare-assed, with an unshaven bush, she suddenly begins to damage the top of the car with her sharp heels. Bad idea.
Instant karma arrives in the person of the car's owner who drags her off the roof on her foot.
The video doesn't capture how she fell, but it must have been bad, or at least a shock, for she lies on the street between two white cars reveling in pain.
The owner and perpetrator then drives off.
This is a perfect nude video to teach two things: First, do not walk naked with high heels on cars. Second, do not pull of naked women off your cars.
The owner was arrested. And the naked woman is not trying that again any time soon.
How do you feel about nude feminists dancing on your car? Don't be shy and leave a comment!