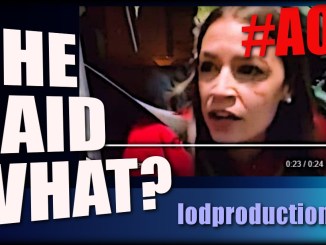 This is psychological information warfare concerning the US/Mexican border crisis, my friends. The following is what Congress woman Alexandria Ocasio-Cortez, short AOC, really said about the immigrant detention facilities, quote:
"Officers were keeping women in cells with no running water and had told them to drink out of toilets."
Now, a rumor spreads and ends up being the hottest headline on a planetary scale. What is wrong with our mainstream media? AOC is a known liar and attention seeker.
Some commentators have argued that a few illegal migrants, they are still called illegal aliens apparently, may have fabricated the rumors after being told that a water tap or disposer is located in the bathroom. Not in the toilet, damn!
Other commentators have said that some migrants may have misunderstood the fact that tab water in those facilities is actually drinkable. Whatever the truth behind the story, it is now being distorted out of all proportions.
Once such a vile rumor is spread, it can never be undone. Every illegal alien can now claim inhumane treatment at border detention facilities based on the fact that there were toilets. This alone will trigger the said rumor again.