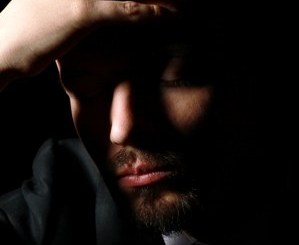 SERIOUSLY, though, many Ivy League students have no soul. That said, what's the big deal of having no soul when it got you into Harvard or Yale? You can't have petty moral issues in high society; elites simply see the greater picture anyway; that suffering, inequality, and injustices among the 99% are absolutely necessarily to keep the 1% elite at the top.
And if the elite fail to guard themselves from the climbing masses, they will be replaced by revolutionary elites who then precisely do what all the elites in world history have done before them: guarding and defending their privileges. In that respect, the metaphor of trading one's soul –as Dr. Faustus did- for supreme privilege in human society is quite accurate.
RELATED Soldiers and Scholars
It is, therefore, perfectly conceivable, as Prof. William Deresiewicz explained in his essay, that some highly gifted people should evade the devil and put the one life they got to better use, and shun the nasty, snobbish, and ruthlessly privileged high society. Bravo for having the guts to say what an ugly business the Ivy League has become.
I love it when people mistake talent and skill for privilege. It's like a poor man walking into London's Buckingham Palace and telling Prince William: I am as capable as you are, I want to be the future king. We would say that that man was deluded, believing in meritocracy where there never was one. Likewise, this silly idea of a educational meritocracy in America:
RELATED Beware of 'Universal Ethics'
As if the daughter of the local office clerk had anything in common, say, with the daughter of the president of China whose family owns billions of dollars and assets. On the contrary, I would argue that the former doesn't belong into Harvard, and could be harmed, psychologically speaking, by experiencing  the incredible injustice, corruption, nepotism, and the insurmountable gab in human society, by hanging out with the wrong class of people.
If people from ordinary background went to Harvard or any other elite school, this could leave them broken in spirit, disillusioned with humanity, departed from their family values and integrity, and, if they still desperately tried to belong … lose their precious soul in the process.
This was a public comment on Yishai Schwartz's New Republic's 'An Attack on the Ivy League Is an Attack on Meritocracy Itself'.