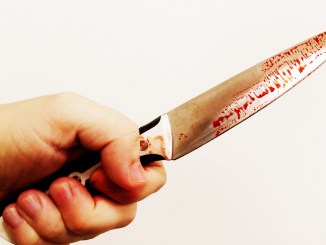 Since there are so few firearms in public circulation, the preferred weapon of slaughter and mayhem in East-Asia is the knife. Just google knife attacks in East-Asia.
A 50-years-old man run into a group of little schoolgirls who were just about boarding their school bus to a private Catholic school in Kawasaki City.
The man killed one girl, and injured 15 more, including another man, before he committed suicide on the scene.
Therefore, no motive will be found and it will have to be reconstructed and fleshed out by the evidences found in the man's flat or from his online activities.
Targeting little schoolchildren is particularly distressing a signal of deep mental instability.
Knife stabbings in East-Asia, not just in Japan, are common. But this attack came to national attention because it happened during a state visit by US president Donald Trump in Japan, and because the victims were minors -children.
What could possibly made him do those heinous crimes? Revenge against the private Catholic school? Vengeance against girls before they become mature women? Or was he just completely insane and chose the most vulnerable group possible?
Our heart go out to he victims' families. Let us pray for the survivors.