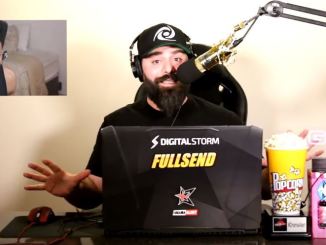 The Internet is still the Wild Wild West, a lawless universe full of gangsters, gamblers, daredevils and nutjobs.
It is no wonder then, that entertainment is a bit rough in that universe, too.
If you wanted to hash a glimpse at the 'drama' on offer on Youtube, you'd be kindly invited to zap in on Drama Alert.
Drama Alert, according to itself, is "Your #1 source for news on social interactions in online entertainment."
The Youtube channel is a riot. It has over 5 million subscribers. The content is out of this world - bizarre and cringe-worthy, full of celebrity gossip and scandalous yellow … I don't know, is it "journalism"?
Anyway, the latest scandal got a lot more attention than usual. KeemStar, the channel's host, interviewed Etika.
Etika was visibly and acoustically mentally ill. KeemStar knew that, he even pocked fun at it. In fact, he introduced Etika as "having a mental breakdown."
Meanwhile, Etika streamed himself live while police officers were breaking into his apartment. He referred to himself as being the "Anti-Christ" who controls time and space and life. The Anti-Christ announced that all life is fixed and ultimately meaningless.
Which prompted KeemStar to say that Etika should jump off a cliff then.
Three weeks after this interview, Etika jumped off a bridge in New York, killing himself.
So now, Drama Alert once again became its own object of intense drama. Did KeemStar or did he not actively encourage the mentally unstable Etika to kill himself, live and on the show?
There is no causal link between words and deeds, but there is power behind words and words proceed actions.
In his farewell 'I'm sorry' video message that Etika posted before his suicide, he openly addressed KeemStar. And Etika forgave him his sins.