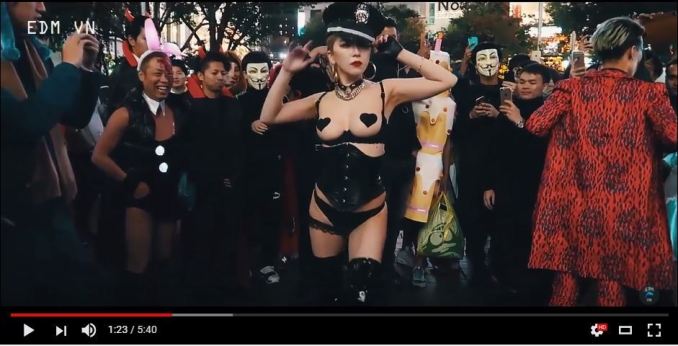 Tokyo's famous Shibuya Crossing has an image problem. In fact, the entire area around Shibuya station has turned infamous and I will tell you why.
The Japanese papers are full of it. Constant reports about sex, drugs, and rock'n roll. Shibuya's Halloween parties have turned into camera porn and sex voyeurism; a peep show, perfect for sex maniacs and sex tourists with their millions of cameras and smartphone lenses.
Then, there are the perverts and upskirters. They film young girls from under their skirts. Next, there are thousands of yellow and gonzo journalists on the hunt for crazy Shibuya stories every day. Last, there are the obnoxious Youtubers, local ones, and those from abroad, who can't get enough from Shibuya's eccentricities.
During last Halloween, four men overturned a truck. This summer, a group of seven Youtubers placed a bed in the middle of the Shibuya crossing. Apparently just to attract more views to their online channel.
It doesn't help the image of Shibuya that there are hundreds of love hotels in that area, and a red light district, and a vibrant, obnoxious youth culture.
The authorities are aware of sex tourism, drugs, and petty crimes are returning to Shibuya. The relative small space attracts way too many visitors for the police to handle, should there be an accident. Already, we see hundreds of blue-coats patrolling the streets. There is fear of vandalism and even terrorism, let alone car accidents with pedestrians.
To sum this up, Shibuya is facing a branding nightmare, with people leaving the place with bad impressions.
Luckily, Shibuya station and surroundings are getting a heavy make-over. There are construction sites everywhere. The whole place is being redesigned and, hopefully, will give Shibuya and the famous Shibuya crossing a brandnew, cleaner image.
What are your experiences in Shibuya. Is it as crazy as you thought it was? Have you been there during Halloween or New Year Parties? Don't be shy and leave a comment!