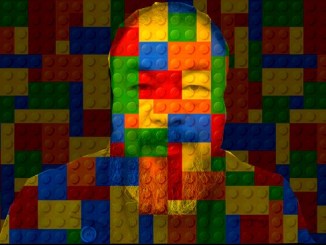 Ding dong, ding ding dong…
BEIJING - Super-ego and narcissistic Chinese regime critic Ai Weiwei usually gets his ways. This Christmas season he wants to order LEGO bricks. LOTS OF THEM.
Just when LEGO announced that supply cannot meet demand in several European countries.
LEGO and Christmas. Kids and Santa-Claus. Star Wars and Disney. AND THEN THERE IS this clear political message: China has the world's biggest artist!
LEGO felt jumped. It clearly hesitated. The Danish denied the bricks order. But that's even better publicity - if you are Ai Weiwei. Resistance is futile. The mass media reports. The master will get his LEGO eventually.
Private collectors are already sending him the toys from all over the world.
Is Ai Weiwei the better Andy Warhol already? We will know more about this great Chinese publicity stunt by Christmas Eve…